This post is also available in: Albanian (Albanian) македонски (Macedonian)
Digitization and promotion of Ohrid's cultural heritage is the goal of the "Interregional Cultural Heritage Management, E-Systems" Project – IRC-CERMES implemented by the Municipality of Ohrid in partnership with the Cyprus University of Technology, Research and Innovation Center communications and technologies from Athens, the municipalities of Samos and Corfu from Greece, "ELET" from Greece and the municipality of Gjirokastra from Albania.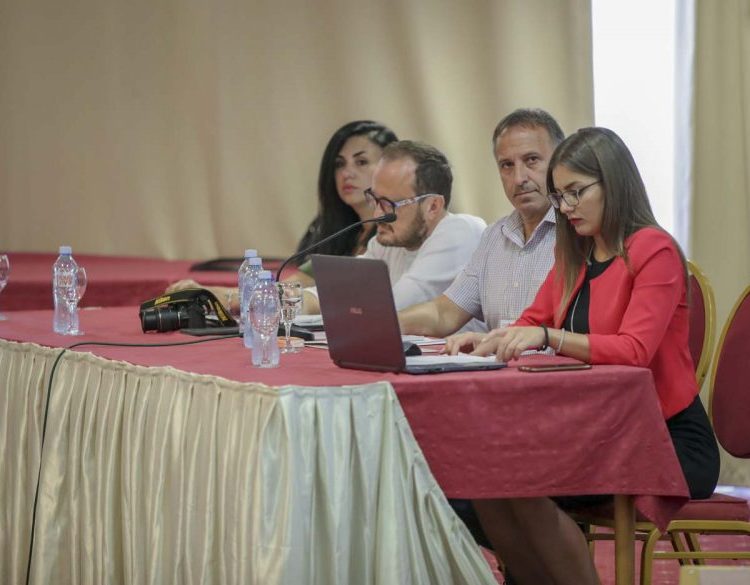 The project is funded by the European Union's Interreg Balkan-Mediterranean Program 2014-2020 and includes an innovative electronic heritage digitization system, which has received a European Innovation Award. In addition to Ohrid, cultural heritage will also be digitized in three other Balkan cities, which are under the protection of UNESCO, Samos, Corfu and Gjirokastra.
As part of the activities envisaged, a Project Promotion Info Day was organized today in Ohrid. The Mayor of Ohrid, Konstantin Georgievski, addressed the event.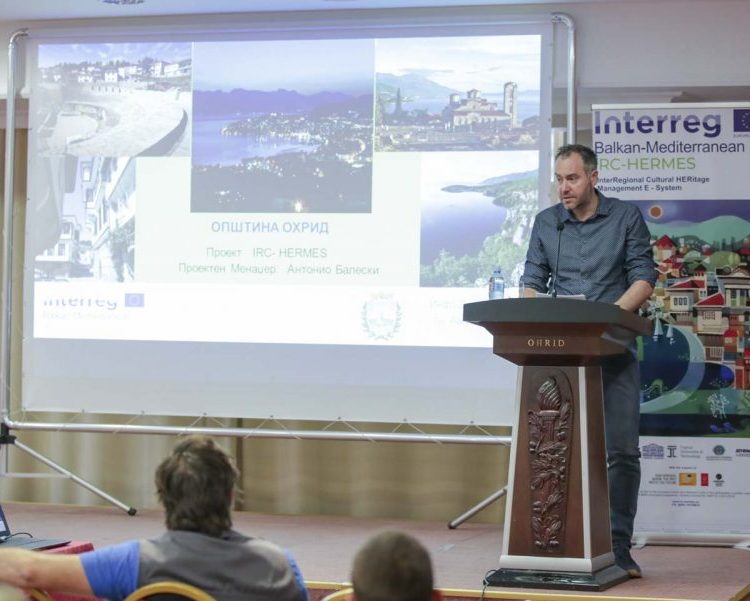 I am particularly pleased that the implementation of this project in Ohrid coincides with our efforts and plans to improve the state of preservation of the natural and cultural heritage in the Ohrid region and the preservation of UNESCO status.  With a series of measures and activities we have already begun the battle for the preservation of Ohrid and through dedicated work we will make every effort to prevent further degradation and devastation of this region and we will try to repair all the damage done in the past. I am convinced that we will succeed in winning this whole process and that our region will be a positive example of fulfilling all the recommendations given to us by the UNESCO World Heritage Committee to preserve protected area status,Georgievski said.
In addition to digitizing cultural heritage, the project aims to contribute to the development of cultural tourism and to educate young people and tourists about the importance of cultural heritage. As a result of the project, the municipality of Ohrid is expected to receive, for the first time, a digital map of the cultural heritage, which will include about 130 buildings of particular cultural significance for the city. The data from this system can be used for tourist promotion, but also for other needs of the municipality.
From https://www.ohridnews.com/digitalizaci-a-i-promoci-a-na-kulturnoto-nasledstvo-vo-ohrid/